Welcome to our new website! We've been working to redevelop the site, so some things have moved, but you'll find the static material that used to appear at the bottom of this page has been relocated to the Welcome page. This page displays the five most recent posts in the Home category: older posts can be found in our Posts archive.
---
Start of Rehearsals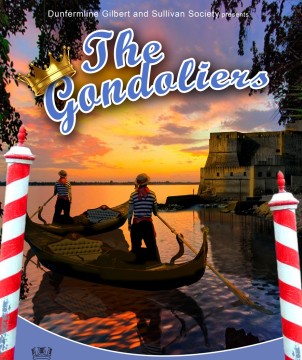 Rehearsals for The Gondoliers began on Wednesday 27th August, and you're running out of time to be involved. There are however some vacancies. Please contact us for further information.
You may like to look at the article Becoming A Member.
Please contact ku.gro.ssagdnull@egroeg
Auditions for "Gondoliers"
Auditions for our next annual production The Gondoliers in February 2015 have been held and the show is largely cast.
One part remains to be filled, and more auditions will be held soon.
For more information, please click
here
.
Show reviews
For two reviews of our Carnegie production, go to this link.
Pirates programme
The pace never flagged!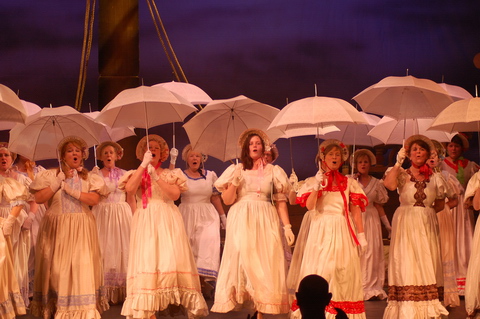 Peter Baird writes: "First off I would say I am by no means a Gilbert & Sullivan aficionado or a regular theatre goer, but this was an opening night performance of Pirates of Penzance I would gladly sit through again. For it to be billed as an amateur production does a disservice to everyone involved with the DGASS, from the director, via the performers and orchestra to the set and costume designers who crafted an excellent show. It had vivid colour, was well choreographed and the music, singing and acting were all of a very high (dare I say it, professional) standard.
"Everyone involved played their hearts out and the enthusiasm with which they did so was reflected in the appreciation of the audience. Both cast and audience appeared to enjoy themselves immensely throughout (myself included). The pace never flagged, and credit to the orchestra and cast for keeping everything moving along such that attention never once waned.
"To sum up, I thought it was a highly enjoyable opening night with excellent performances all round, and I would advise anyone who is partial to Gilbert and Sullivan to attend the Carnegie hall and see this production whilst they can."