What's on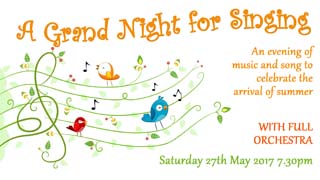 Our friends in the Edinburgh G&S Society invite us to celebrate the arrival of summer at the Queens Hall at 7.30pm on Saturday 27 May. Even if the weather lets us down, this glittering evening of music and song certainly won't! Soloists and chorus from the Society, plus a full orchestra under the baton of David Lyle.
Tickets (£14, £11, £9) from the Queens Hall box office (0131 668 2019 or on-line).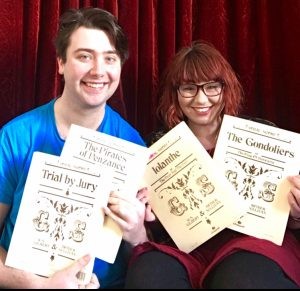 No, it's not a mis-spelling … it's a message from Alison Pendlowski to tell us that former Queen Anne Singers member Teenah Bee will be the Plaintiff in a version of Trial by Jury with a difference in St Leonard's-in-the-Fields Church, Perth, at 7.00pm on Sunday 10 September. Favourite excerpts from other Gilbert and Sullivan operettas for the first half; Trial after the interval. The performance will be accompanied on two pianos played by Edna Auld, the founder of the Jambouree Cabaret Singers, and by Lorne Heriot-Maitland, with the choruses conducted by Rona Mackenzie.
If you are lucky enough to be under 25, there is also an opportunity to join the chorus! The rest of us will just have to enjoy the sight and sound of young people performing our favourite works … it's a hard life! Click the image for full details.