Adam Smith Magic!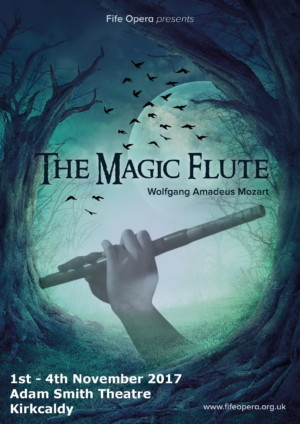 Put a bit of Mozartian magic in your life by going to Fife Opera's production of The Magic Flute, which plays at the Adam Smith Theatre in Kirkcaldy from 1–4 November. Wednesday to Friday at 7.30pm; Saturday at 2:30pm.
Douglas Nairne has created a truly magical new production to celebrate the company's 40th anniversary. There are two wonderful casts, along with the Fife Opera chorus, junior chorus and orchestra, so it promises to be a really exciting week of performances.
Do check out this Youtube trailer, get further details by clicking the image, and buy tickets at this link.