Fiona Main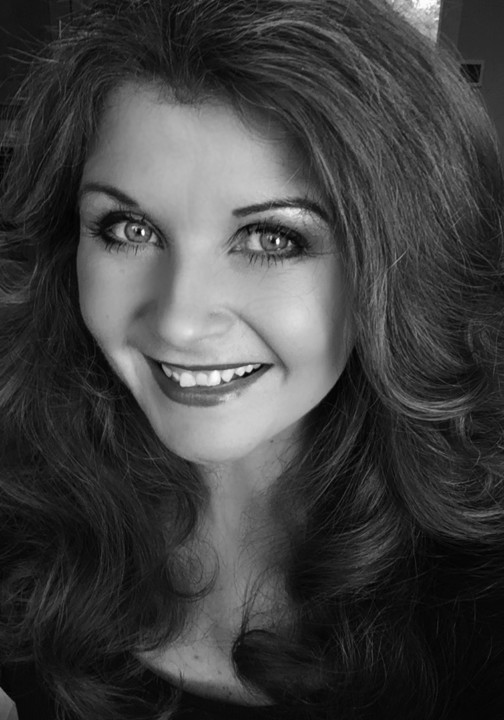 Fiona has been acting and singing for over 30 years in Edinburgh, Fife and beyond in plays, opera, operetta, musicals and even pantomime!  In well over 80 principal roles, favourites include Anna Glavari in Franz Lehar's The Merry Widow, Sarah-Jane Moore in Stephen Sondheim's Assassins, Rosalinda in Johann Strauss's Die Fledermaus, Kathie in Sigmund Romberg's The Student Prince, Desiree Armfeldt in Sondheim's A Little Night Music, Mad Margaret in Gilbert and Sullivan's Ruddygore and Katisha in The Mikado.
Last year, after many years of procrastination and deliberation, she decided that the time was right to set up her own theatre company where she could not only perform but also fulfil her long-held directorial ambition!  The first outing for new company 'Threepenny Theatricals' was in January 2018 with a wonderful play by Rose Heiney called Elephants.  To the delight of Fiona and all involved, this production achieved 4-star reviews.
The music of Sir Arthur Sullivan has played a large part in Fiona's musical life and she is proud to have been involved in the 2000 recording of Sullivan's Opera Haddon Hall on the Divine Art label singing the role of Dorcas and in 2004 as soprano soloist for the performance and recording of Sullivan's Festival Te Deum.
​For 10 years she sang in the Hail Caledonia professional Scottish Cabaret with Scottish tenor Alan Borthwick and has made several guest soloist appearances with the Edinburgh Palm Court Orchestra in the Queen's Hall.  She regularly performs at the Harrogate International Gilbert and Sullivan Festival and has been invited to sing for Dumfries and Galloway Arts Festival, The Elgar Society, The Scottish Arts Club and The Sullivan Society to name but a few.
​Fiona has most recently performed as Mrs Scott in the world premiere of Alexander McCall Smith and Tom Cunningham's operetta The Tumbling Lassie and had fun taking on the role of Dogberry in the Edinburgh Graduate Theatre Group's production of Much Ado About Nothing in the Edinburgh Fringe 2018, transferring to The Dell Theatre, Stratford-Upon-Avon shortly afterwards.
Fiona is delighted to be taking on the role of Artistic Director for Dunfermline Gilbert and Sullivan Society's February 2019 production of The Sorcerer and has very fond memories of singing with the company in previous years.