Susanne Horsburgh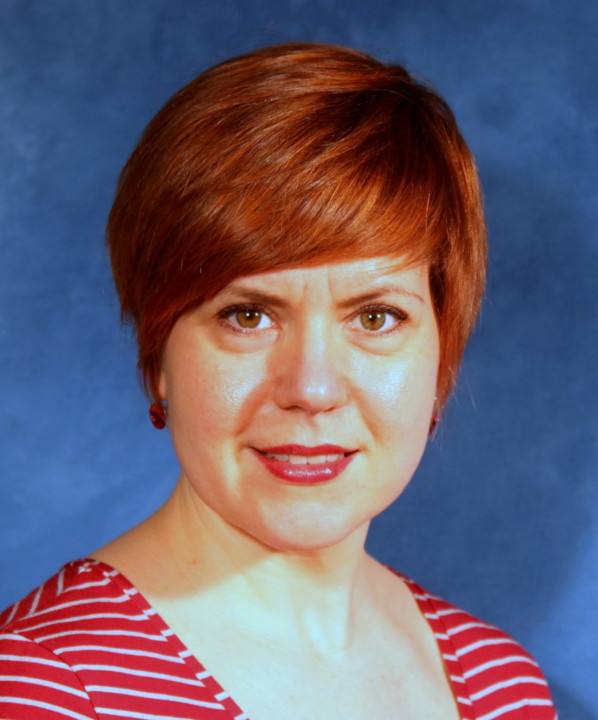 Last year's DGASS Ruddigore was one of Susanne's favourite shows as she finally got to play the pretty unhinged Mad Margaret, one of her favourite G&S parts.
After more than a decade of playing G&S alto and mezzo roles, Susanne is now on her third Mikado, having appeared once in the chorus with EDGAS and once as karate-fighting, hard-partying Pitti-Sing in Cat-Like Tread's 2016 Fringe production. Having played the character part of Ruth in three productions of The Pirates of Penzance so far, she thinks it's about time she got her claws into Katisha.
Apart from singing G&S, in recent years Susanne's niche seems to have been playing every trouser role going with Opera Camerata, starting with Prince Orlofsky in Die Fledermaus, Nicklausse in The Tales of Hoffmann and Orestes in La Belle Hélène. Even though she really prefers wearing glamorous frocks, people keep telling her she wears the trousers rather well.
Working as a fundraiser during the week, dabbling in dressmaking, millinery and costuming shows in her spare time, on a Sunday morning you can usually find Susanne in the choir stalls of St Giles' Cathedral pretending to be a soprano.
[from the 2018 programme]
Appearances with Dunfermline Gilbert & Sullivan Society
| | | | |
| --- | --- | --- | --- |
| | 2018 | The Mikado | Ko-Ko |
| | 2017 | Ruddigore | Mad Margaret |
| | 2016 | The Yeomen of the Guard | Phoebe |
| | 2013 | Patience | Chorus |