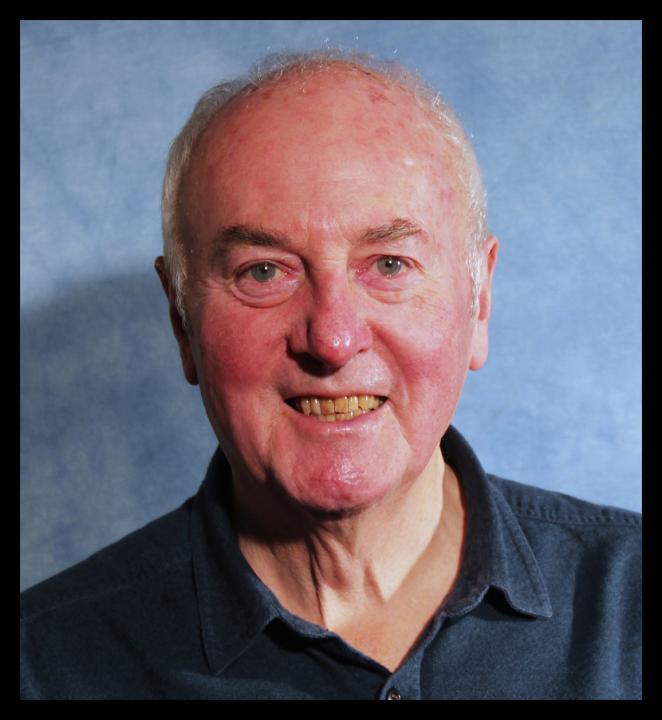 We were saddened at a recent rehearsal to learn of the sudden and unexpected death on 29 November 2021, aged 76, of Geoff Strong, a long-standing member who was one of our Princess Ida team. Our chair, Morag Riley, writes:
Geoff Strong joined DGASS in 1990 and his first performance was HMS Pinafore. Since then he has sung in every show the society has put on, as well as many concerts and carol-singing. He was truly a chorus man, putting his heart and soul into every performance. His stage presence was exuberant, to say the least.
But Geoff was more than that. As Publicity Manager, he was the face of DGASS throughout the years from the days when we would take part in the annual Hobbies Exhibition in the Glen Pavilion, to more recent promotions around Dunfermline, including at the Kingsgate shopping centre. So many people have been delighted to be serenaded by Geoff as he was publicising our latest show. Many were won over by his infectious good humour and encouraged to buy tickets, or even to join the society.
Actually, Geoff was liable to burst into song at the slightest provocation, not only G&S, but maybe something from The Desert Song. He would do this in any location from street to church. This is a memory common even to people who had only recently met him.
If you were new to the Society, Geoff would be the first to greet you and introduce you around. You never felt a stranger when he was there. He was interested in people, and always made a point of finding out about you, remembering your story too. Even those whose only interaction with Geoff was over Zoom were charmed with his quirky show-related artefacts.
Geoff will be missed by us all, and he has left a hole that will be difficult to fill. So many members have fond memories of being on stage with him. He was a one off. Just being around him made you feel happy. I'd like to think that being around us made him happy too. RIP Geoff – we will miss you.
The headline image comes from our 2020 show programme. Here are some more images of Geoff: