Coming at Christmas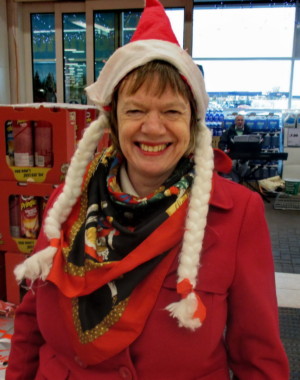 Coming actually just before Christmas is our Christmas Concert, which this year is an afternoon affair, for those who are either busy partying in the evenings, or don't like coming out in the cold and dark.
We have booked St Margaret's Memorial RC Church, East Port, Dunfermline, for a concert at 2.30pm on Sunday 10 December. Please keep the date, and pass on the message. And if you know of folk who'd like to join in from the front, rather than be part of the audience, do get in touch with our Chair, the lady in the photograph!
For those who want even more carols, we'll be back at Tesco's Duloch store later the same week, from 3:30pm on Saturday 16 December.