During the interval …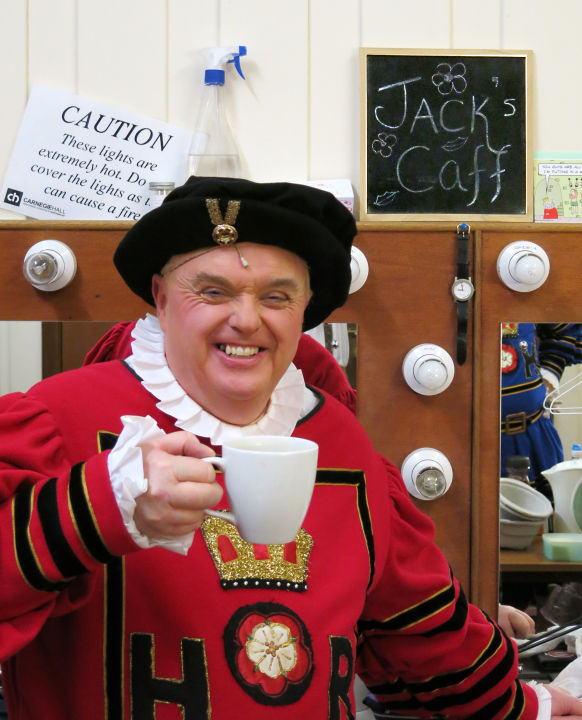 All this week the Gents' dressing room has been its usual hub of hospitality, hosted by our genial First Yeoman. Thanks to Jack for his organisational skills, good humour, and for the welcome extended to all.
Last night, the activities were extended to the Ladies' dressing room, where Maggie's Kitchen Table was spread, and a collection made on behalf of this excellent charity.
Next week we hope to post some (edited!) pictures of the cast tucking in, and the result of the collection.
Thanks to Clare White for initiating the event and to all the members who participated.