When things are back to normal after this COVID-19 pandemic, we'll again be happy to advertise events in which our members are taking part, provided that they have some general musical or theatrical interest, and to showcase shows and concerts being run by other local societies. All we will need is to have information and an image, and preferably also a web link.
As soon as you have an event to share, please email Martin.
---
Sing into Spring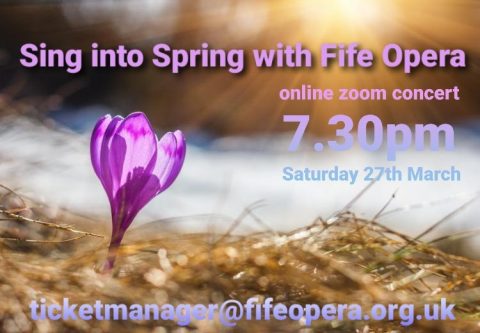 We're very used to Zoom for our weekly socials and wider in-house entertainments such as the recent panto and the forthcoming concert version of The Mikado. So we have just the technology needed to share in Fife Opera's Zoom concert at 7:30pm on Saturday 27 March. We are promised a very varied programme of songs with a spring theme.