The static material that used to appear at the bottom of this page has been relocated to the Welcome page. This page displays the most recent posts in the Home category: older posts can be found in our Posts archive.
---
Some soaring souls …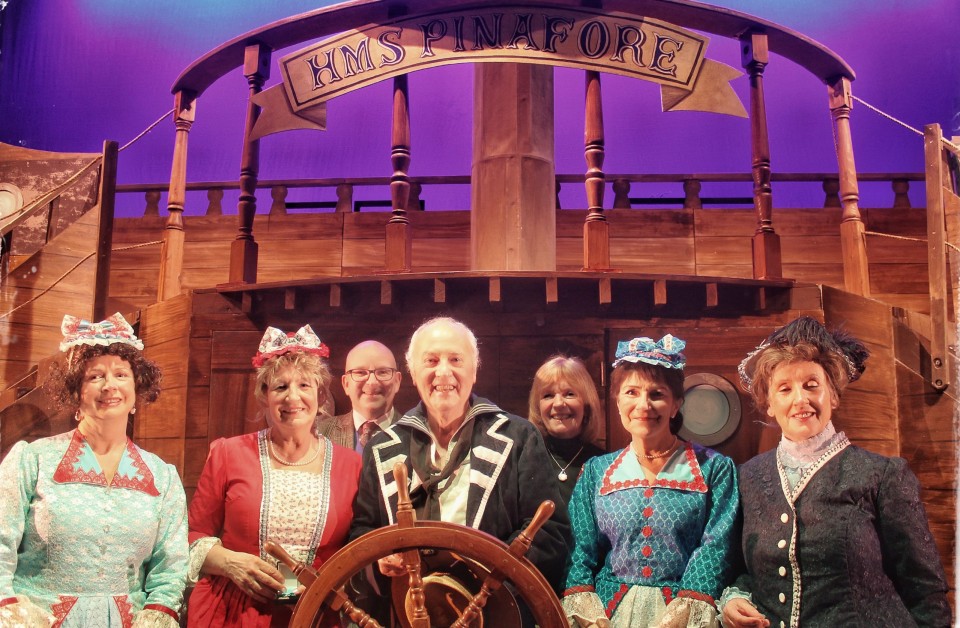 Our HMS Pinafore quarter-deck had five happy cast members after the Saturday matinée. To find out who they are, and why they are happy, go to this link!
Well done, everybody!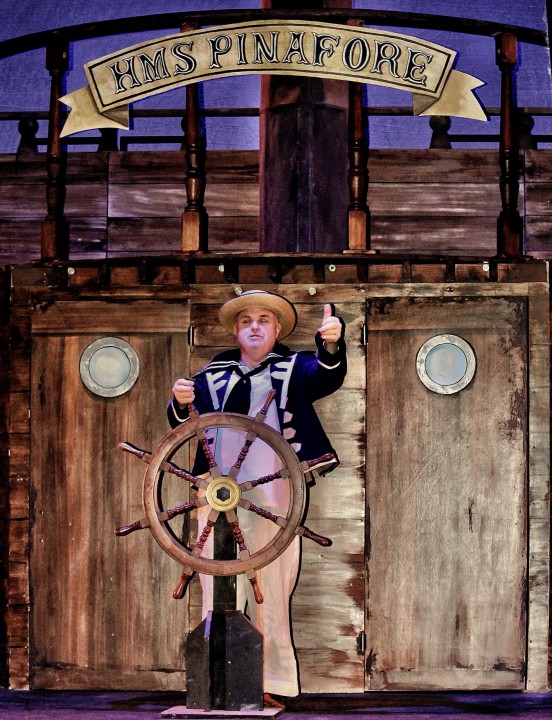 Our worthy bo'sun has given the production the thumbs up … as did everyone we spoke to after the show. One email we received said: "We thoroughly enjoyed the show yesterday – as always the performance was superb. It was good to see younger members performing. The backdrop as always was stunning. Well done to everyone. Next year will see … 20 years supporting the Dunfermline G&S. Book our usual seats!"
So, thank you to our loyal audience members, thank you to the cast (who will be missing their nightly intake of the goodies from Jack's Caff!), and a special thank you to the Director, MD and stage staff who pulled the show together and made it something of which the Society can be proud.
We'll have an archive page shortly, but don't forget the next date for your diary, which is Friday 19 June, when our concert performance of The Mikado will have a very special guest in the role of Katisha! Watch this page for details.
Worth braving the storms …
… to see our HMS Pinafore team in action at Dunfermline's Carnegie Hall. Rae put it well on Facebook when she said: "Loved the show last night! What a well-drilled crew and Porter family. Everyone was clearly having a ball, and that's what I like to see."
Your webmaster was also in the audience for the first performance of the Society's latest production and was very impressed. Some fine singing, excellent characterisation, and a truly amazing number of moves for everyone in the chorus numbers – he was told later that one of the apparently simpler numbers had 60 moves – but, above all, great fun on stage, which came over very clearly to the audience.
We're deliberately not showing any pictures of the set (appropriately nautical, and with some challenging changes in level, just like a real ship of the line), or the costumes (excellent to look at and, for the crew at least, claimed to be surprisingly comfortable), because we want to encourage you to ignore the present inclement weather, and head to Portsmouth harbour, where you will enjoy some splendid entertainment!