The static material that used to appear at the bottom of this page has been relocated to the Welcome page. This page displays the most recent posts in the Home category: older posts can be found in our Posts archive.
---
Plans for 2021/22
Members have been enjoying regular weekly sessions that combine an opportunity to sing with a chance to chat and to extend our knowledge of Gilbert and Sullivan. Recently we had a really good, fun, performance of The Merryman and his Maid, a pantomime devised and directed by Robin Ożóg. A great evening was had by all, including our guests for the evening from other societies. Maybe we'll even get an opportunity later in the year to present the work in live performance!
Last June we had to postpone our planned concert version of The Mikado, and can't perform it live this year either, so our next project is a Zoom performance on 16 June. As with the panto, music will be pre-recorded by members, and you can sing along (muted) to the end result. We are putting a cast together and hope for even more numbers to join us for this venture.
Given the ongoing and uncertain COVID-19 situation, we're not able to meet in person, and it's likely that we won't be able to commence music rehearsals as usual in August. However, we still plan to perform The Pirates of Penzance in front of a live audience, and the practicalities of how we prepare for that are being worked out.
If you're an audience member, make sure that Thursday to Saturday 17–19 February 2022 is in your diary; if you fancy the idea of being part of the cast, why not get in touch today and join our Zoom community? For more information, drop an email to Ellen (ku.gro.ssagdnull@nelle).
A message from our chair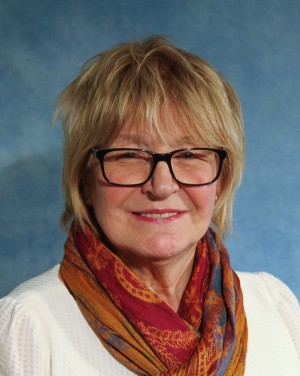 Hello everybody. I haven't been in touch for a while, so I just wanted to catch up and let you know what is going on.
Normally at this time of the year we would be well into rehearsals and starting to think about getting on the floor and beginning to find out what our director has in mind for us. Well that was then, and this is now. Whatever 'normal' is I'm not sure. It certainly isn't anything that we know.
However, as many of you will know we haven't been idle during our enforced stand-down. For the past few months we have had regular Zoom meetings, singing through a variety of G&S classics. We've also discovered that W S Gilbert did more than write librettos. He also wrote a  number of plays, one of which we performed recently.
We have a few more things in the pipeline, but more of that later.
Now I know that Zooming isn't everyone's cup of tea, and not everyone can or wants to take part in these sessions. If there was something else we could do, then we would, but right now we just can't. No one knows how long this will last.
So for the time being, just keep on singing whenever and wherever you can. And above all else, stay safe and keep well.
Morag
Going ahead … a year late!
ONFife having announced that their theatres (Carnegie Hall, Adam Smith Theatre, Lochgelly Centre and Rothes Halls) will remain closed until at least April/May 2021, we have decided to postpone our special anniversary production of The Pirates of Penzance until February 2022, so the Carnegie Hall has been booked for Thursday to Saturday 17–19 February 2022.
We are also planning to perform our postponed concert version of The Mikado in June 2021. Between now and when we are next able to rehearse together, members will continue to keep in touch, and to keep G&S alive in West Fife, by appropriately COVID-compliant means!