Members
The static material that once appeared at the bottom of this page has been relocated to the Welcome page and its subsidiary pages. This page displays the most recent posts in the Members category: older posts can be found in our Posts archive.
---
George Hutchison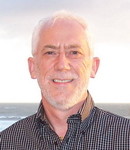 Some of our older members may remember George Hutchison, who sang with the Society in the mid-1980s and directed four of our shows at the turn of the Millennium. More details at this link.
George's funeral service at Perth Crematorium (PH1 2PE) will take place at 10.30am on Wednesday 5 February, when all friends are invited to celebrate the life of this incredible man. Bright colours are encouraged. You are warmly invited to the reception after the service at the Civil Service Club, St Leonard's Bank, PH2 8EB.
Carols at Tesco
John Allen has just confirmed that the Society will be singing carols at Tesco (Fire Station) from 2.30pm on Saturday 21 December. More details later – for security reasons you'll probably need to book your place with John in advance of the gig – but meanwhile, please keep the date!
Pinafore rehearsal schedules
HMS Pinafore will be weighing anchor before we know it, and our production rehearsals start(ed) this week – the principals yesterday; the chorus tomorrow.
Note that it still isn't too late to join the crew! If you're new to the Society chorus, there's the extra bonus that your first year will be at half-price (£60, instead of £120), so there's every incentive to be a Jolly Jack or one of Sir Joseph's many female relations.
The schedules can be downloaded at these links – principals; chorus – though expect some adjustments to be announced as things progress. The usual arrangements: Monday rehearsals for principals; Wednesday rehearsals for chorus and most principals; Sunday afternoon rehearsals for all start on 12 January; Monday rehearsals for chorus start 3 February.