Members
We've been working to redevelop our website, so some things have moved, but you'll find the static material that used to appear at the bottom of this page has been relocated to the Welcome page and its subsidiary pages. This page displays the three most recent posts in the Members category: older posts can be found in our Posts archive.
---
Wednesday delight update …
You'll see from the Home Page post that we're having a sing-along of Iolanthe on 30 June. While this event is open to all, it would be good for our regular chorus to be reminded of some of the notes, so there will be a few Wednesday rehearsals. The first of these is at Whitefield at 7:30pm next Wednesday, 24 May. Do come along then and bring a score of you have one! There will then be an "election break", with chorus rehearsals starting again on 14 June. More details to follow.
New Committee
Thanks to everyone who attended last night's AGM. Minutes will be available in due course, but we felt you would want to know about the Committee appointments – members serve for two years, so half the Committee retired by rotation.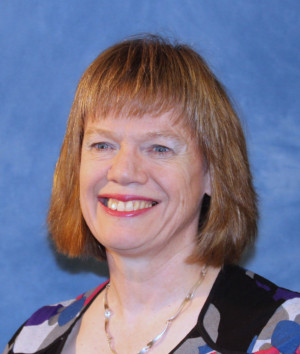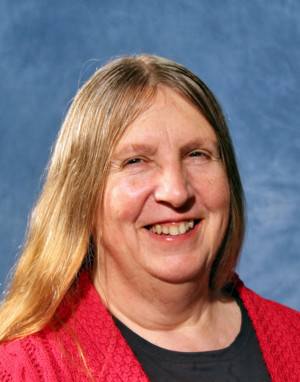 Joy Campbell (left) becomes our Chairman in succession to George Alexander, who has wielded the gavel presented by Bill Tulloch to mark our 25th anniversary at the last eight AGMs. Grateful thanks to George for all the work he has put in so cheerfully during his time as our leader, and best wishes to Joy.
Sinead having been transferred to other duties (see below), her place as our Administration Manager has been taken by Ellen Patrick (right). Welcome aboard!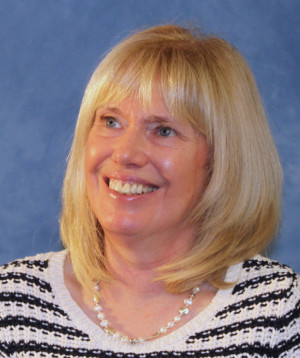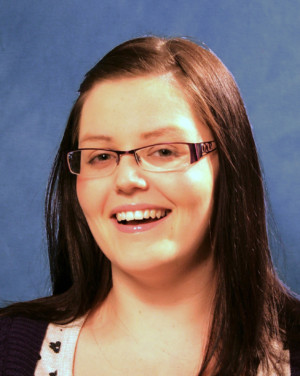 As well as these new faces, we reappointed members to four committee positions. Anne Dolbear (left) remains as Finance Manager and Ticket Sales Manager, and John Allen remains Programme Manager.
Sinead Williams (right) has transferred to the newly-created post of Social and Fund-Raising Manager. As it says in the new Clause 6h of the revised Constitution we adopted last night, Sinead will be "responsible for maintaining the social life of the Society, and for arranging such fund-raising activities as she deems suitable… and … will be on the lookout for new fund-raising opportunities and for ways to maximise the fund-raising potential of the Society's existing activities." The task couldn't have gone to a better person!
Other members of the committee remain in post: there's a full list at this link,
What NODA thought …
Elizabeth Donald reported on behalf of NODA:
I came away from this show interested anew in G&S works. The curtain rose to an array of professional bridesmaids with no prospect of a marriage any time soon and who are trying to marry off Rose Maybud. Meanwhile the Baronet of Ruddigore is cursed to commit a dastardly act every day but he is not the real Baronet. Then comes the uncovering of Robin as the real Baronet who combats the curse. Factor in his meeting with the ghostly ancestors and we have a convoluted story to unravel with humour and drama all the way.
Singing from all was of high quality and complemented by well-defined movement. Claire Turnbull caught the correctly-behaved Rose Maybud; Michael McFarlane as Robin charmed with his innocent demeanour; but showed a strength of character in confronting the curse; Michael Doroszenko was the typical play-around sailor, and Robin Ożóg oozed wickedness until he had the curse removed and showed great loyalty to his former love Mad Margaret. This is a great part and Susanne Horsburgh delivered the unhinged mind of the role with great success in both song and movement. Liz Landsman as Rose's Aunt, Dame Hannah, gave us some splendidly comic moments as when she was floored by Rose and her big book and later when wheeled in in a wheelbarrow as the captured maiden. As Old Adam Goodheart, George Alexander lived up to his name. The most recent family ghost was well played by Scott Thomson.
Other highlights for me were the well-choreographed and executed patter song between Mad Margaret, Sir Despard and Robin, the dark drama of the ghosts coming to life and torturing Robin, and the comic rivalry of the bridesmaids with solid performances by Sinead Williams and Joy Campbell as Zorah and Ruth. The set of the Cornwall village was a picturesque rural idyll and a complete contrast to the august room of ancestral portraits. The skill in musical accompaniment, lighting and sound is that it is supportive and unobtrusive and so it proved here. Well done to all for keeping up the best of G&S tradition while presenting a thoroughly entertaining show.