Members
The static material that once appeared at the bottom of this page has been relocated to the Welcome page and its subsidiary pages. This page displays the most recent posts in the Members category: older posts can be found in our Posts archive.
---
What NODA thought …
Mike Pendlowski attended our Saturday matinée and reported on behalf of NODA:
Dunfermline G&S Society take to the stage, in person, once again – the first time since HMS Pinafore in February 2020. This time, they are presenting a performance, in concert style, of Princess Ida, sadly not one of the more frequently performed G&S operas, albeit with wonderful melodies and the usual Gilbertian topsy-turveydom of a plot. In fact to quote a gentleman sitting behind me in the audience, having read the very complete synopsis in the programme, "The story's bloody complicated, isn't it!"
First up, we meet the pompous King Hildebrand, played with suitable swagger by Martin Tarr, ably joined by his son and friends, namely Hilarion (Alex Gunn), Cyril (Nathan MacAuley-Dicks) and Florian (Matthew Sielewicz-Stanhope). Hilarion, progressing his father's lead in to the plot, gives a very competent rendition of "Ida was a twelve month old" – just to further augment the convoluted nature of that which we are about to experience. We are joined by the menacing King Gama (Gordon Horne), Princess Ida's father, together with his three sons Arac (Zorbey Turkalp), Guron (Andrew Campbell) and Scynthius (Paul Graham). The latter three boisterous buffoons excel, particularly in the Act Three stripping song, in which several pieces of armour in turn are "gently" removed by members of the ladies chorus.
Act Two brings us in to Castle Adamant, the ladies' university itself. Suzanne Horsburgh portrays Lady Psyche, Professor of Humanities, as a person with whom you would be foolish to argue. This thought, however, has not reached Lady Blanche, Professor of Abstract Science (Liz Landsman), whose penchant for using ten words when one would do is evident throughout. Melissa, Lady Blanche's daughter (Sinead Black) enters and joins Lady Blanche in a beautifully sung duet "Now Wouldn't You Like to Rule the Roast". A modicum of awkward cross-dressing ensues before we have the entry of the title character played by Gillian Robertson. Normally, when I report on Gillian's performance I have to revert to adjectives such as first-class and flawless. Not so this time, I'm afraid. Here, I have to say that Gillian raised the bar to extreme heights – her performance of "Minerva" was exquisite, and her character, in general, was unassailable. Well done Gillian! Minor characters who must also receive a mention are Sacharissa (Rachel Allan), Chloe (Morag Riley) and Ada (Clare White). These three dependable "Girl" Graduates were put to good use when stage dressing required setting or striking, or one of Hilarion's clan required a dance partner!
The Dunfermline G&S chorus never failed to achieve. Seated on audience level, either side of the action, they were kept busy with the choral requirements – so essential in a G&S opera.
Director Rae Lamond deserves full praise for an inventive production, bearing in mind the use of two differing production venues, which, necessarily, required minimal use of set pieces, but the use of heraldic banners helped to place Acts Two & Three. Musical Director Willie Campbell also brought out the singing to a high level for both experienced and inexperienced cast alike. The Company as a whole was provided with excellent backing by Carol Madden (Accompanist).
Well done DGASS! Look forward to seeing your fully staged production of Pirates of Penzance next February!
2022 AGM
The 52nd Annual General Meeting (AGM) of the Dunfermline Gilbert and Sullivan Society will be held on Wednesday 18 May 2022 at 7.30pm in person at Limekilns Parish Church and also via Zoom. The link will be emailed to members. The agendas may be downloaded from this link.
RIP Geoff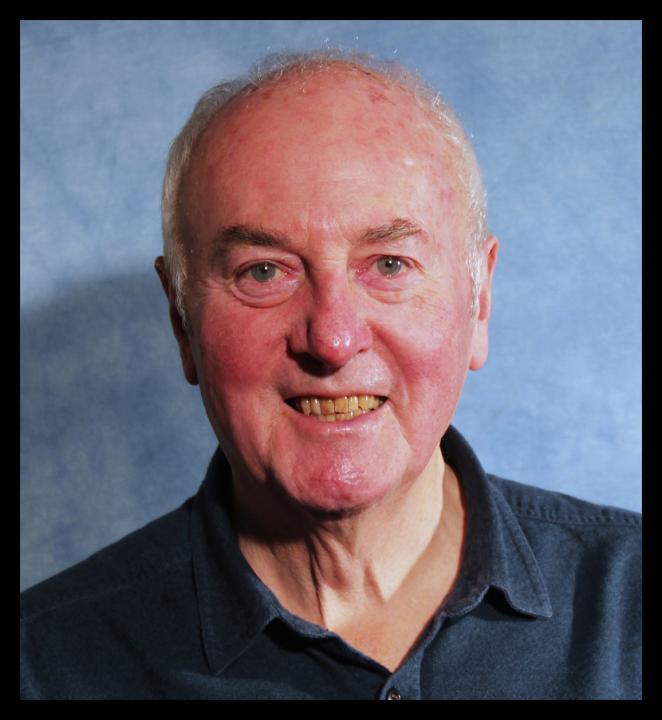 We were saddened at a recent rehearsal to learn of the sudden and unexpected death on 29 November 2021, aged 76, of Geoff Strong, a long-standing member who was one of our Princess Ida team. Our chair, Morag Riley, writes:
Geoff Strong joined DGASS in 1990 and his first performance was HMS Pinafore. Since then he has sung in every show the society has put on, as well as many concerts and carol-singing. He was truly a chorus man, putting his heart and soul into every performance. His stage presence was exuberant, to say the least.
But Geoff was more than that. As Publicity Manager, he was the face of DGASS throughout the years from the days when we would take part in the annual Hobbies Exhibition in the Glen Pavilion, to more recent promotions around Dunfermline, including at the Kingsgate shopping centre. So many people have been delighted to be serenaded by Geoff as he was publicising our latest show. Many were won over by his infectious good humour and encouraged to buy tickets, or even to join the society.
Actually, Geoff was liable to burst into song at the slightest provocation, not only G&S, but maybe something from The Desert Song. He would do this in any location from street to church. This is a memory common even to people who had only recently met him.
If you were new to the Society, Geoff would be the first to greet you and introduce you around. You never felt a stranger when he was there. He was interested in people, and always made a point of finding out about you, remembering your story too. Even those whose only interaction with Geoff was over Zoom were charmed with his quirky show-related artefacts.
Geoff will be missed by us all, and he has left a hole that will be difficult to fill. So many members have fond memories of being on stage with him. He was a one off. Just being around him made you feel happy. I'd like to think that being around us made him happy too. RIP Geoff – we will miss you.
The headline image comes from our 2020 show programme. Here are some more images of Geoff: