Members
The static material that once appeared at the bottom of this page has been relocated to the Welcome page and its subsidiary pages. This page displays the most recent posts in the Members category: older posts can be found in our Posts archive.
---
A message from our chair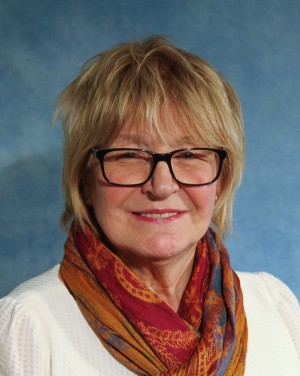 Well it's been a while since I've been in touch, but a fair few things have been going on and there's more coming as well.
Like the rest of you I've been living every day hoping that soon things will change and we could get back to normal, or at least some semblance of normal. But it seemed like one step forward and two back.
However, the vaccine has changed everything. At last we have the possibility of things getting back to the way they were. Not immediately, but sometime in a future not too far away. We have to plan for next spring and the hope that we may be able to perform Pirates of Penzance in front of a live audience. This will depend on a number of things. Initially we won't be able to rehearse in person so we may have to do some blended work there, combining Zoom with limited face-to-face. Where we rehearse will also be an issue. Finally, we really need all our members on board if we're to have a viable chorus of sisters, pirates and police, so get thinking about any possible new members or members who haven't been around for a while.
Those of you who have been taking part in our regular weekly sessions will know that we had a really good, fun, performance of The Merryman and his Maid. A great evening was had by all, including our guests for the evening from other societies.
A huge thank you must go to all who made this venture possible, Robin, Martin, Willie, Ellen and all the soloists.
Our next project is a Zoom performance of The Mikado which we had hoped to perform live last year. We are putting a cast together and hope for even more numbers to join us for this venture. We will have the same incredible technical and musical geniuses, Martin and Willie, who, building on their experiences in the last performance, will be waiting for your recordings.
We continue to have social evenings whilst we rehearse for our performances and these will continue as we go on in Zoom. Amongst the plans is to have a Desert Island Disc evening, a 'What got you into G&S' members selection, quizzes and chats.
But above all we want to keep all our members singing and meeting as much as possible. I hope the next time you hear from me, it'll be to announce our Pirates of Penzance plans.
Keep singing!
Update on Society plans
As many of you will have read, all ONFife theatres will remain closed until at least April/May 2021, and it will probably take a while for some of our audience to feel confident about going to theatres again. The Management Committee has therefore taken the decision to postpone The Pirates of Penzance until February 2022, given the seasonal commitments of many who might be involved. Auditions will take place in March 2021, and details notified nearer the time. We also intend to perform  a concert version of The Mikado in June 2021.
To keep us all in touch, we are intending to have a series of social events, on-line and in person (once it's feasible). The first of these will be a Zoom Mikado sing-song on Wednesday 17 June at 7.30pm.
Other suggestions include quizzes, a socially-distanced walk and G&S speakers. Let us have your good ideas! As well as our regular members, auditionees, lapsed members and potential members will be welcome!
It would be lovely if members were prepared to continue to pay as much of their subscriptions as possible throughout this difficult time as the Society continues to have some outgoings.
We shall be prepared to respond to any changes in the COVID-19 situation that will let us get together safely.
Looking forward to seeing everyone on 17 June!
50 Glorious Years!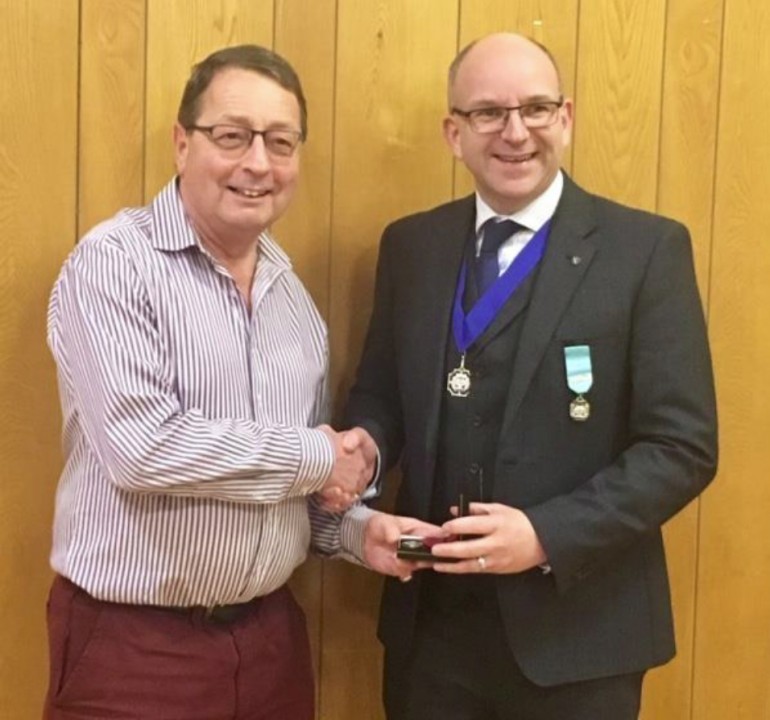 No, not for the Society quite yet, but 50 years on the stage for our founder member Robin Ożóg. Robin is pictured here receiving his 50th Year Award from NODA Scotland Councillor, Stuart McCue-Dick.
Admittedly "that happened some time ago", to quote Nanki-Poo – it was reported on in the November NODA magazine at this link, and we missed it at the time – but when better to catch up than on Frederic's 41st birthday? After all, that was a role that Robin played in Dunfermline way back in 1974.
Next week Robin will be playing the part of Don Alhambra with Kirkcaldy Gilbert & Sullivan Society in The Gondoliers. NODA tells us that this will be his 122nd show; our own programme reveals that it also marks what must be a record, for Robin will then have played every single male principal part in the opera, from tenor to baritone, and romantic lead to 'undertaker', via a certain "Castilian hidalgo of ninety-five quarterings"! Well done, Robin, on this richly-deserved recognition of your contribution to amateur theatre.