Members
We've been working to redevelop our website, so some things have moved, but you'll find the static material that used to appear at the bottom of this page has been relocated to the Welcome page and its subsidiary pages. This page displays the three most recent posts in the Members category: older posts can be found in our Posts archive.
---
Our 2020 show
At our EGM on Wednesday 12 December it was unanimously agreed that our production in 2020 should be HMS Pinafore.
What will we be playing in 2021? Well, given The Sorcerer and HMS Pinafore as predecessors, any Savoyard could take a punt at what the 50th anniversary show might be!
Another NODA success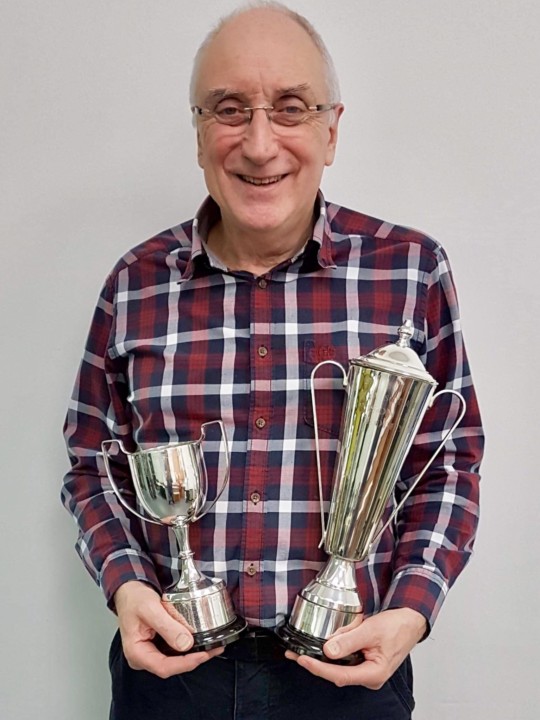 We are pleased to report that DGASS did particularly well this year winning the NODA Standard Programme Cup again for the third year out of four and, for the second time in our history, winning the Thomson Leng Trophy for the best show poster.
John Allen brought the cups along to the rehearsal on 31 October, both to show them off and publicly thank Martin Tarr and Fiona Main for the work that they had put in to making us successful in both competitions. Our thanks too to John, who works so tirelessly behind the scenes to make sure that things happen, and writes so much excellent copy for the programme – he fully deserves the silverware!
Production schedules
Floor rehearsals have already started! For those who want to know "where be oi, and what be oi a-doing of", the rehearsal schedules for principals and chorus can be downloaded from the links. Usual health warning that the schedules are open to revision as announced, and the actual documents may not be updated, so you need to keep your wits about you – beware the effect of drinking too deeply potions that have been "brewed by the vicar"!