Liz Landsman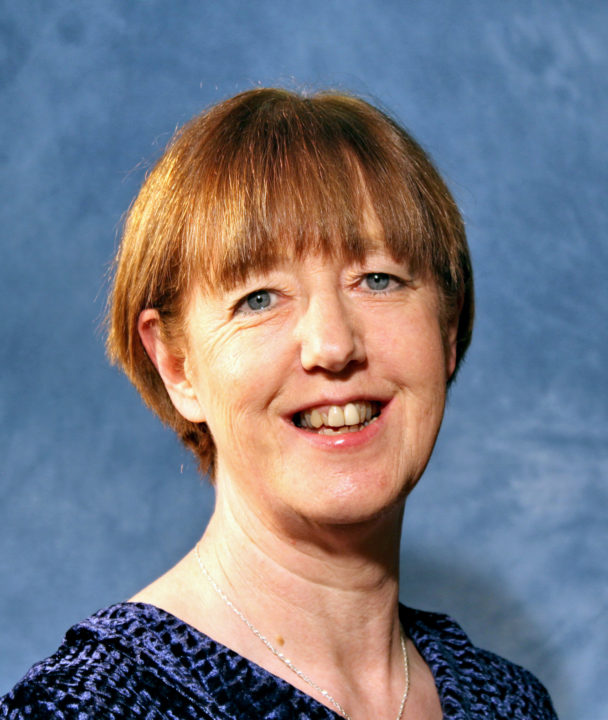 After playing The Duchess of Plaza-Toro and Dame Carruthers in her first two shows with the Company, Liz is delighted to be back and is very much looking forward to playing another of Gilbert's dames.
Liz was first introduced to Ruddigore when she was a villager in the chorus during her student days at St Andrews. She then moved to Edinburgh and was promoted first to a bridesmaid and then 14 years later, to the role of Mad Margaret at the King's Theatre. Other roles with the Edinburgh Gilbert & Sullivan Society have ranged from Iolanthe, Lady Angela (Patience), Tessa (The Gondoliers), Psyche (Princess Ida), and Baroness Von Krakenfeldt (Grand Duke), to the blue lion dog in The Mikado!
In June last year, Liz played Leonora in the world première of the new musical Goldrush, and in October had great fun as Lady Battersby in EDGAS's production of Me and My Girl as well as taking on the challenge of Wardrobe Mistress for the company.
When she isn't singing or helping backstage, Liz enjoys competing and judging at dog agility shows and has started training her young collie Rue.
[from the 2017 programme]
Appearances with Dunfermline Gilbert & Sullivan Society
| | | | |
| --- | --- | --- | --- |
| | 2019 | The Sorcerer | Lady Sangazure |
| | 2017 | Ruddigore | Dame Hannah |
| | 2016 | The Yeomen of the Guard | Dame Carruthers |
| | 2015 | The Gondoliers | The Duchess of Plaza-Toro |