Michael McFarlane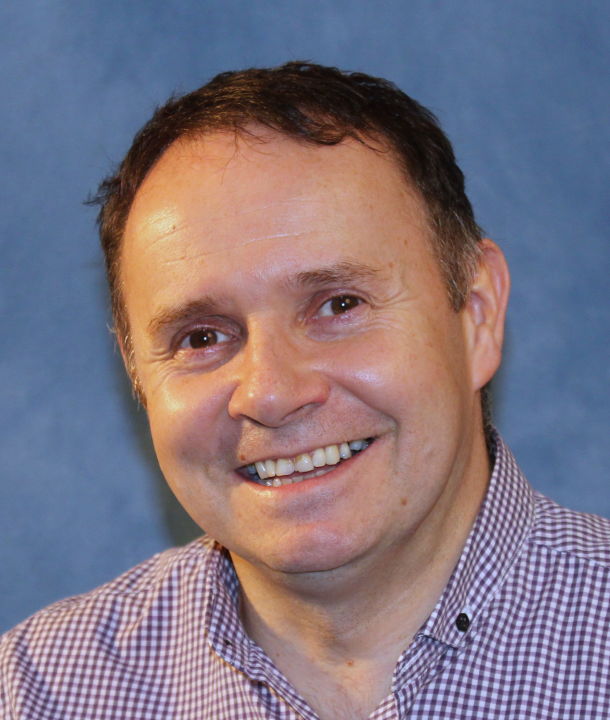 Michael's first performance with the Society dates back to 1985 when he was still at school and he appeared in the chorus of Iolanthe.  He returned in 1988 to play Luiz in The Gondoliers and then in 1989 to play Frederic in Pirates. More recent appearances were as Frederic in Pirates again in 2006, followed by Marco in The Gondoliers, Captain Corcoran in HMS Pinafore, Colonel Fairfax in The Yeomen of the Guard, Alexis in The Sorcerer in 2010, Reginald Bunthorne in Patience in 2013, and Frederic yet again in 2014.
After a two-year gap, Michael is delighted to be performing again with DGASS as Robin Oakapple in this year's production of Ruddigore. During his time away from the Society he performed with Edinburgh G&S as Frederic in The Pirates of Penzance and Marco in The Gondoliers, fulfilling an ambition to perform in The King's Theatre, Edinburgh.
Earlier this year he was fortunate to play The King in The King and I with Kirkcaldy Amateur Operatic Society opposite his wife Deirdre as Mrs Anna. They enjoyed playing opposite each other so much that he persuaded her to join him on stage in Ruddigore!
Away from the stage Michael enjoys cooking, socialising and the odd glass of wine! He hopes you enjoy the show.
[updated 2017]
Appearances with Dunfermline Gilbert & Sullivan Society
| | | | |
| --- | --- | --- | --- |
| | 2017 | Ruddigore | Sir Ruthven Murgatroyd |
| | 2014 | The Pirates of Penzance | Frederic |
| | 2013 | Patience | Reginald Bunthorne |
| | 2012 | Princess Ida (concert) | Prince Hilarion |
| | 2010 | Trial by Jury | The Defendant |
| | 2010 | The Sorcerer | Alexis |
| | 2009 | The Yeomen of the Guard | Colonel Fairfax |
| | 2008 | HMS Pinafore | Captain Corcoran |
| | 2007 | The Gondoliers | Marco |
| | 2006 | The Pirates of Penzance | Frederic |
| | 2004 | The Mikado | Nanki-Poo |
| | 2002 | The Yeomen of the Guard | Leonard |
| | 2001 | The Sorcerer | Alexis |
| | 1989 | The Pirates of Penance | Frederic |
| | 1988 | The Gondoliers | Luiz |
| | 1985 | Iolanthe | Chorus |