Robin Ożóg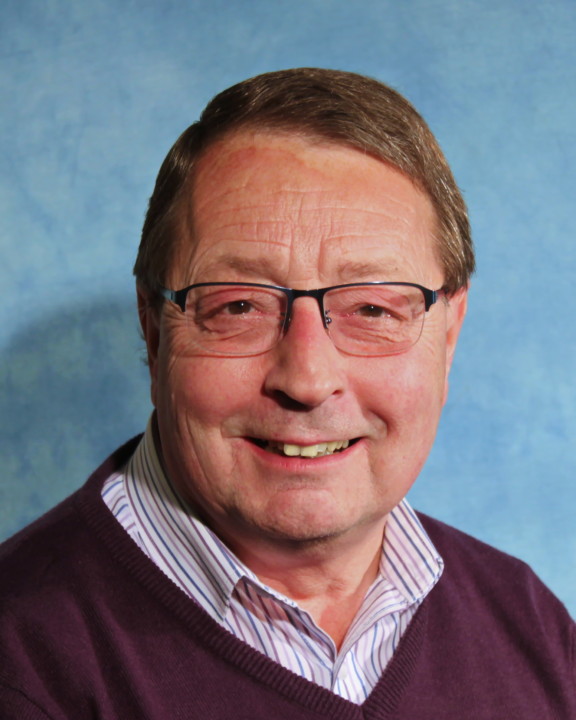 Robin Ożóg is one of the founder members of Dunfermline G&S and a favourite with our audiences. Over the years he has played all the major tenor and romantic lead roles in G&S (many several times over!). Outwith G&S, Robin has performed in many Societies in Fife, Lothian, Forth Valley and Tayside. He has played Danilo in Merry Widow, Alfred and Falke in Pink Champagne, Eisenstein in Die Fledermaus, Brazil, Raoul and Robert in La Vie Parisienne, Pluto in Orpheus in the Underworld, and many other leading roles. More recently Robin played the part of Ko-Ko in The Mikado, Strephon in Iolanthe, Archibald Grosvenor in Patience, Jack Point in The Yeomen of the Guard and Sir Despard in Ruddigore.
In our last production of The Mikado, Robin played the part of Katisha, probably one of the first productions ever where the genders of those performing the parts of Katisha and Ko-Ko were swapped.
Robin is also a member of Kirkcaldy G&S. He played Major-General Stanley in their 2018 production of The Pirates of Penzance, and is currently both directing and taking the role of Colonel Calverley in their next show, Patience, which can be seen in March 2019 at the Adam Smith Centre. Robin also sings with the Fife group 'Cantamus' who regularly perform concerts throughout the Kingdom and beyond in aid of charity.
[from the 2019 programme]
Appearances with Dunfermline Gilbert & Sullivan Society
| | | | |
| --- | --- | --- | --- |
| | 2023 | The Pirates of Penzance | Director |
| | 2020 | HMS Pinafore | Sir Joseph Porter |
| | 2019 | The Sorcerer | Sir Marmaduke Pointdextre |
| | 2018 | The Mikado | Katisha |
| | 2017 | Ruddigore | Sir Despard Murgatroyd |
| | 2016 | The Yeomen of the Guard | Jack Point |
| | 2015 | The Gondoliers | Duke of Plaza-Toro |
| | 2014 | The Pirates of Penzance | Pirate King |
| | 2013 | Patience | Archibald Grosvenor |
| | 2012 | Princess Ida | King Gama |
| | 2012 | Iolanthe | Strephon |
| | 2011 | The Mikado | Ko-Ko |
| | 2010 | Trial by Jury | The Learned Judge |
| | 2009 | The Yeomen of the Guard | Jack Point |
| | 2008 | HMS Pinafore | Dick Deadeye |
| | 2007 | The Gondoliers | Giuseppe |
| | 2006 | The Pirates of Penzance | Pirate King |
| | 2005 | Ruddigore | Sir Ruthven Murgatroyd |
| | 2004 | The Mikado | Ko-Ko |
| | 2003 | Iolanthe | Strephon (and Director) |
| | 2002 | The Yeomen of the Guard | Jack Point (and Director) |
| | 2001 | The Sorcerer | (Director) |
| | 2000 | La Vie Parisienne | Brazil |
| | 1995 | The Mikado | Ko-Ko |
| | 1994 | Die Fledermaus | Eisenstein |
| | 1993 | The Yeomen of the Guard | Jack Point |
| | 1985 | Iolanthe | Lord Tolloller |
| | 1980 | The Gondoliers | Marco |
| | 1975 | Iolanthe | Strephon |
| | 1974 | The Pirates of Penzance | Frederic |
| | 1973 | The Gondoliers | Marco |
| | 1972 | The Yeomen of the Guard | Fairfax |
| | 1971 | The Mikado | Chorus |