Robin Ożóg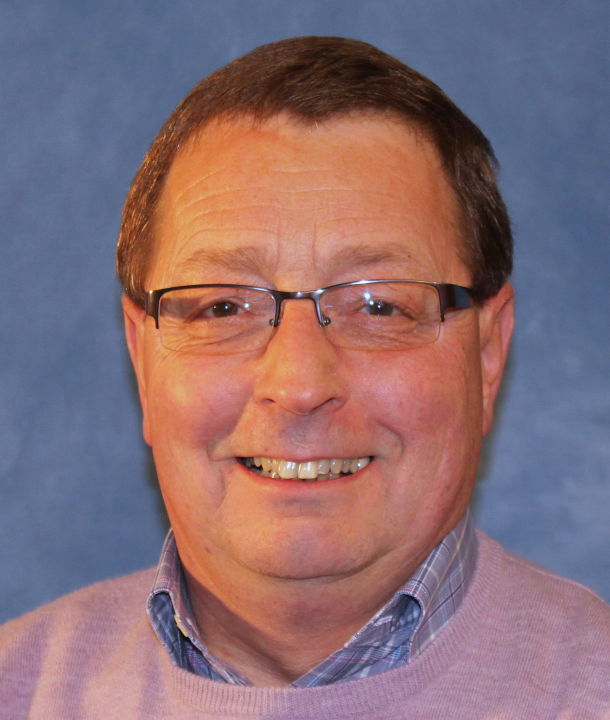 Robin is one of the founder members of Dunfermline G&S and a favourite with our audiences. Over the years he has played all the major tenor and romantic lead roles in G&S (many several times over!). Outwith G&S, Robin has performed in many Societies in Fife, Lothian, Forth Valley and Tayside. He has played Danilo in Merry Widow, Alfred and Falke in Pink Champagne, Eisenstein in Die Fledermaus, Sir Walter Raleigh in Merrie England, Philippe in The New Moon, Brazil, Raoul and Robert in La Vie Parisienne, Pluto in Orpheus in the Underworld, Monsieur de Tavel Rose in Not in Front of the Waiter, Hillary in Sunday Excursion, Bastien in Le Farfadet, Stenio in Gandolfo and Turidou in Cavalleria Rusticana. Most recently Robin played the part of Ko-Ko in The Mikado, Strephon in Iolanthe, Archibald Grosvenor in Patience, Jack Point in The Yeomen of the Guard and, in our last production, Sir Despard Murgatroyd in Ruddigore.
Robin is also a member of Kirkcaldy G&S and played Gabriel in their 2017 production of Pink Champagne. He is currently directing their latest production, The Pirates of Penzance, which can be seen in March 2018 at the Adam Smith Centre, when he is also playing the part of Major-General Stanley..
Robin also sings with the Fife group 'Cantamus' who regularly perform concerts throughout the Kingdom and beyond in aid of charity.
[updated 2018]
Appearances with Dunfermline Gilbert & Sullivan Society
| | | | |
| --- | --- | --- | --- |
| | 2019 | The Sorcerer | Sir Marmaduke Pointdextre |
| | 2018 | The Mikado | Katisha |
| | 2017 | Ruddigore | Sir Despard Murgatroyd |
| | 2016 | The Yeomen of the Guard | Jack Point |
| | 2015 | The Gondoliers | Duke of Plaza-Toro |
| | 2014 | The Pirates of Penzance | Pirate King |
| | 2013 | Patience | Archibald Grosvenor |
| | 2012 | Princess Ida | King Gama |
| | 2012 | Iolanthe | Strephon |
| | 2011 | The Mikado | Ko-Ko |
| | 2010 | Trial by Jury | The Learned Judge |
| | 2009 | The Yeomen of the Guard | Jack Point |
| | 2008 | HMS Pinafore | Dick Deadeye |
| | 2007 | The Gondoliers | Giuseppe |
| | 2006 | The Pirates of Penzance | Pirate King |
| | 2005 | Ruddigore | Sir Ruthven Murgatroyd |
| | 2004 | The Mikado | Ko-Ko |
| | 2003 | Iolanthe | Strephon (and Director) |
| | 2002 | The Yeomen of the Guard | Jack Point (and Director) |
| | 2001 | The Sorcerer | (Director) |
| | 2000 | La Vie Parisienne | Brazil |
| | 1995 | The Mikado | Ko-Ko |
| | 1994 | Die Fledermaus | Eisenstein |
| | 1993 | The Yeomen of the Guard | Jack Point |
| | 1985 | Iolanthe | Lord Tolloller |
| | 1980 | The Gondoliers | Marco |
| | 1975 | Iolanthe | Strephon |
| | 1974 | The Pirates of Penzance | Frederic |
| | 1973 | The Gondoliers | Marco |
| | 1972 | The Yeomen of the Guard | Fairfax |
| | 1971 | The Mikado | Chorus |