Suzy Burnett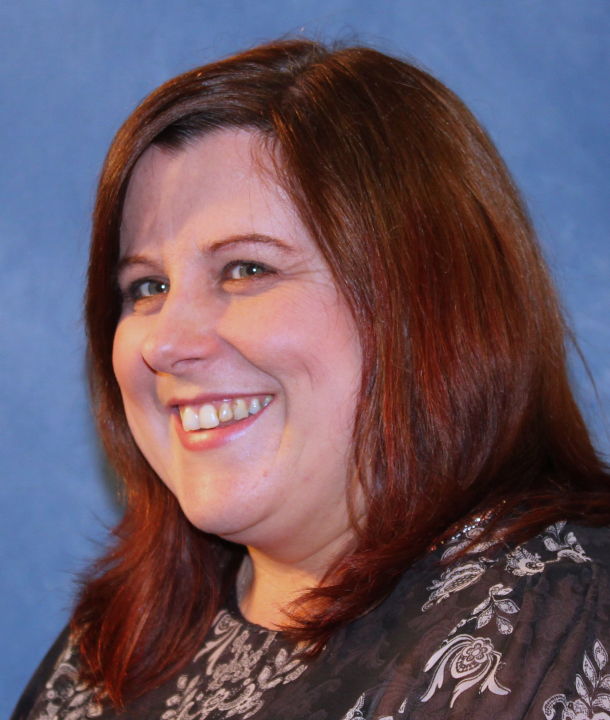 Suzy Burnett first joined Dunfermline Gilbert & Sullivan Society for the 1985 production of Iolanthe. After a break of ten years doing "no singing at all", she returned to the company in the chorus of the 25th Anniversary production of The Mikado.
Since then she has appeared in most of the company's productions either in ensemble or principal roles, most recently as The Duchess of Plaza-Toro in 2007, Little Buttercup in 2008, Phoebe Meryll in 2009, Pitti-Sing in The Mikado and the Queen of the Fairies in last year's production of Iolanthe. In 2000 Suzy joined Strictly Songtime in their Edinburgh Fringe tribute to Stephen Sondheim, Sondheim 70, and again appeared with them in Rags in 2002. In 2004, Susan joined the cast of Liquid Productions and appeared for 14 performances of Kander & Ebb's The World Goes Round at the Edinburgh Fringe Festival. In January 2006 she directed the Forth Dimension Juniors' production of Joseph and his Amazing Technicolour Dreamcoat, a daunting but exciting task.
Suzy completed a Higher Diploma in Musical Theatre in 2009 and appeared with Limelight Productions in the Disney classic Beauty and the Beast at Dunfermline's Alhambra Theatre in October 2010 as part of the ensemble, returning last October as Svetlana in Limelight's production of Chess. Suzy also appeared in her first professional pantomime in 2010, playing the wicked stepmother, Baroness Hardup, in the Dunfermline Alhambra's production of Cinderella.
[from the 2013 programme]
Appearances with Dunfermline Gilbert & Sullivan Society
| | | | |
| --- | --- | --- | --- |
| | 2013 | Patience | Lady Saphir |
| | 2012 | Iolanthe | Fairy Queen |
| | 2011 | The Mikado | Pitti-Sing |
| | 2009 | The Yeomen of the Guard | Phoebe Meryll |
| | 2008 | HMS Pinafore | Little Buttercup |
| | 2007 | The Gondoliers | The Duchess of Plaza-Toro |
| | 2006 | The Pirates of Penance | Kate |
| | 2003 | Iolanthe | Fleta |
| | 2000 | La Vie Parisienne | Chorus |
| | 1999  | The Gondoliers | Chorus |
| | 1998 | Patience | Lady Saphir |
| | 1997  | The Pirates of Penzance | Isobel |
| | 1996 | The Merry Widow | Chorus |
| | 1995  | The Mikado | Chorus |