South Pacific arrives in Edinburgh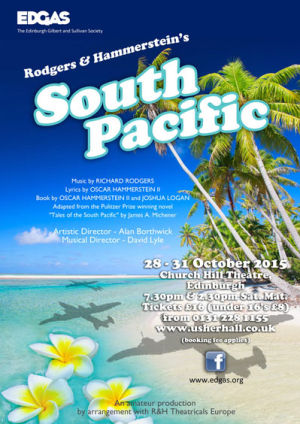 For the first time in their 90-year history, the Edinburgh G&S Society will be performing an American musical! "A lively cast of over 40" are directed by Alan Borthwick and David Lyle, joined by choreographer Janice Bruce, to make what our friends describe as "our most energetic and fun show to date".
Do go and see South Pacific at the Church Hill Theatre: 28–31 October at 7.30pm, with a Saturday matinée. Tickets from the Usher Hall Box Office on 0131 228 1155, or on-line at this link.