Spoiled for choice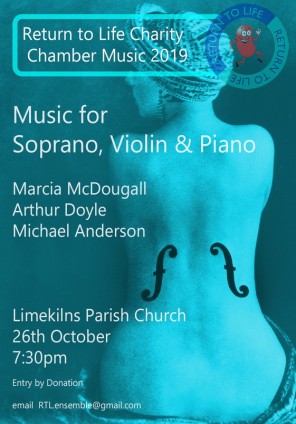 7.30pm on Saturday 26 October provides charitably-minded members of the Society with two opportunities to enjoy live music: in different places, and in different genres.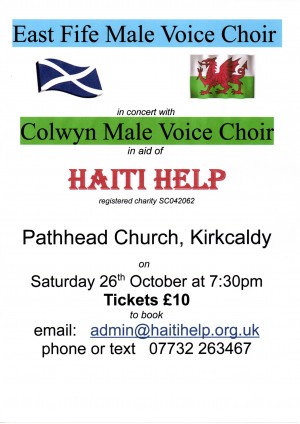 At Limekilns Parish Church, you can listen to a wide range of music for soprano, violin and piano in aid of the Return to Life Charity, that aims to provide support for those with chronic kidney disease. More details about the music and the charity by clicking the image on the left.
At Pathhead Church, Kirkcaldy, East Fife Male Voice Choir are joined by Colwyn Male Voice Choir for an eagerly awaited return joint concert, following East Fife's visit to North Wales last October. This concert is in aid of Haiti Help, a local charity well-known to us.